The November 29th issue of Entertainment Weekly features the first promo article about
The Man from U.N.C.L.E.
They sent a reporter to visit one of the film's UK sets and in the scene Henry is so getting his *** kicked.

Click for HQ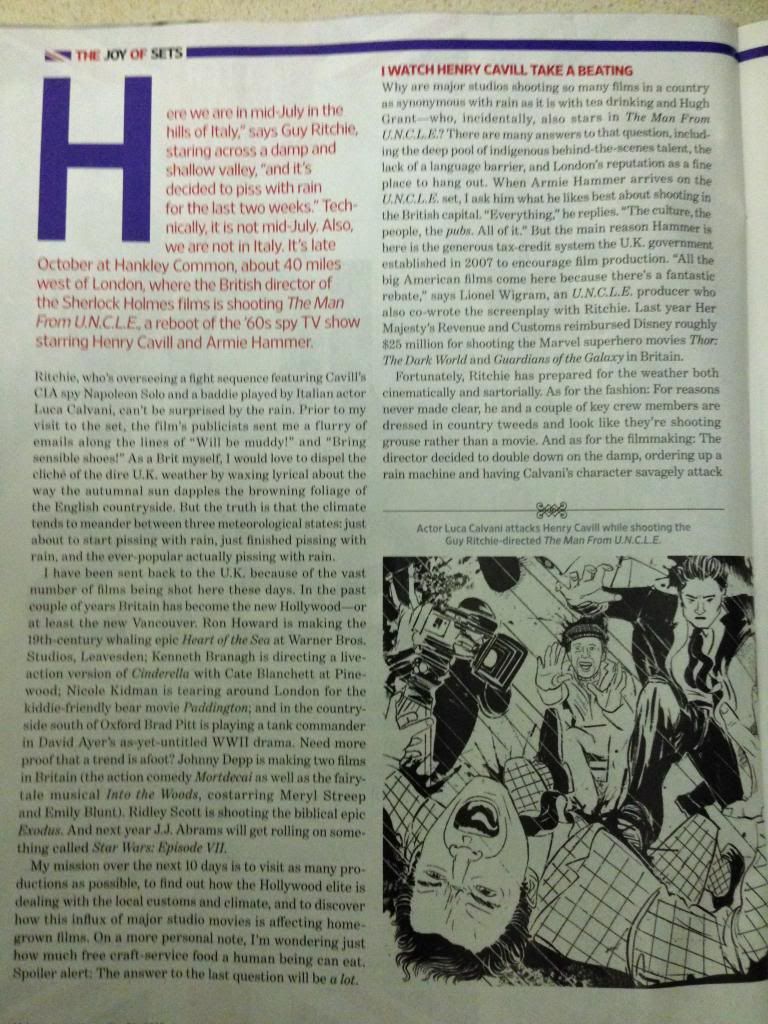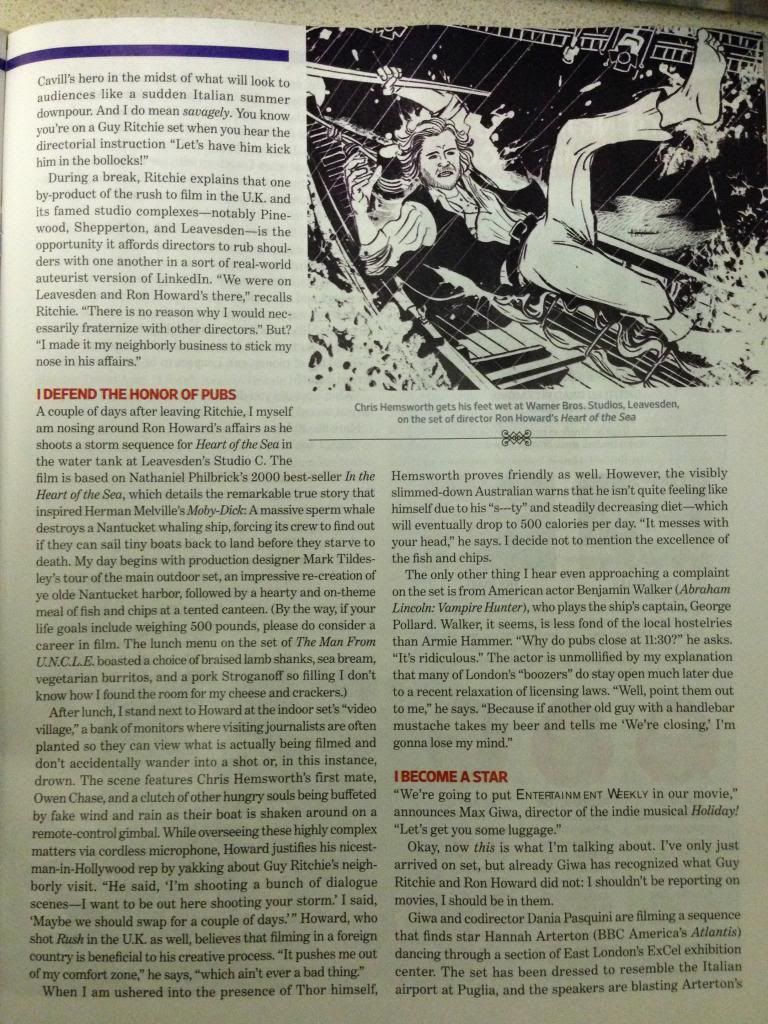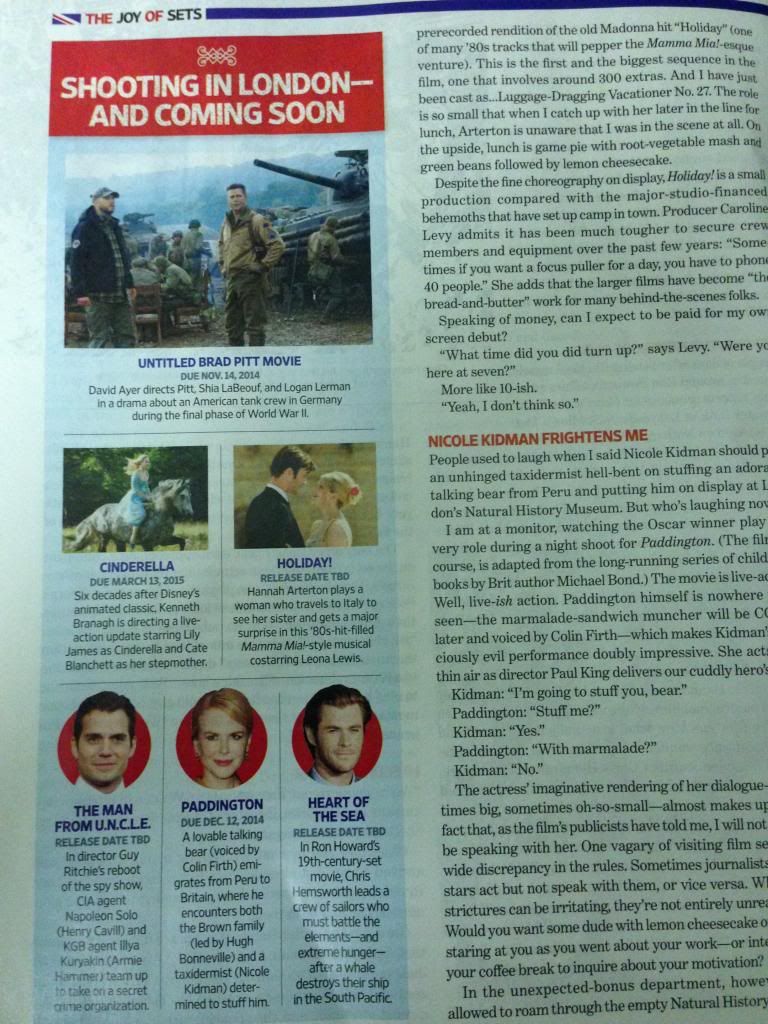 EW mentions they were on the Hankley Common set,
that we told you about last month.
We also noticed that in the drawing that shows Solo getting a beating from Luca Calvani's Alexander, Henry and Armie are wearing outfits that look
very
familiar.. bruises included.
While EW lists the release date for The Man from U.N.C.L.E. "to be determined," it also mentions the film is "coming soon." Solo, we can hardly wait!