Henry's interview with the BBC (he's watched the film six times!)
Must watch. (YouTube version).
Don't miss ITV's interview.
WATCH IT HERE at about (9:00) -
Henry talks about his excitement of bringing
Man of Steel
home. He looks so happy!
During the live BBC broadcast, Henry confirmed he starts filming
The Man from U.N.C.L.E
. in
September,
also mentions
Man of Steel
sequel. Listen to him talk about it
HERE
(starts at about
3:49:15
). Longer interview with Henry at about
3:12:10.
The BBC has another clip with footage of Henry on the carpet. CLICK TO WATCH.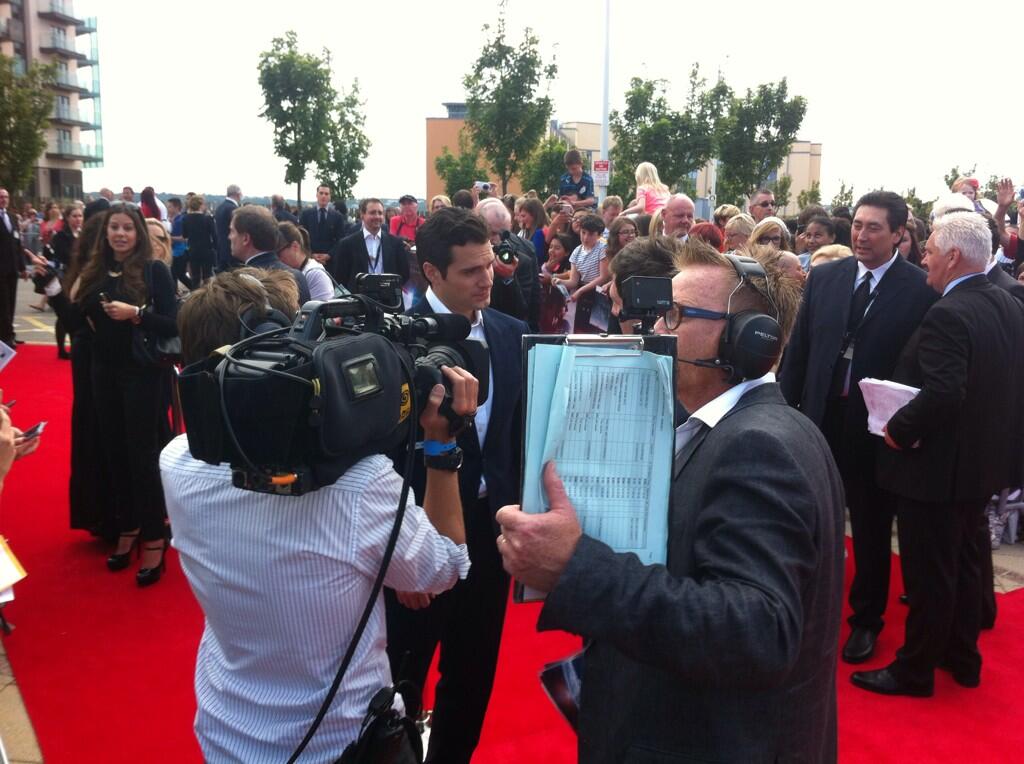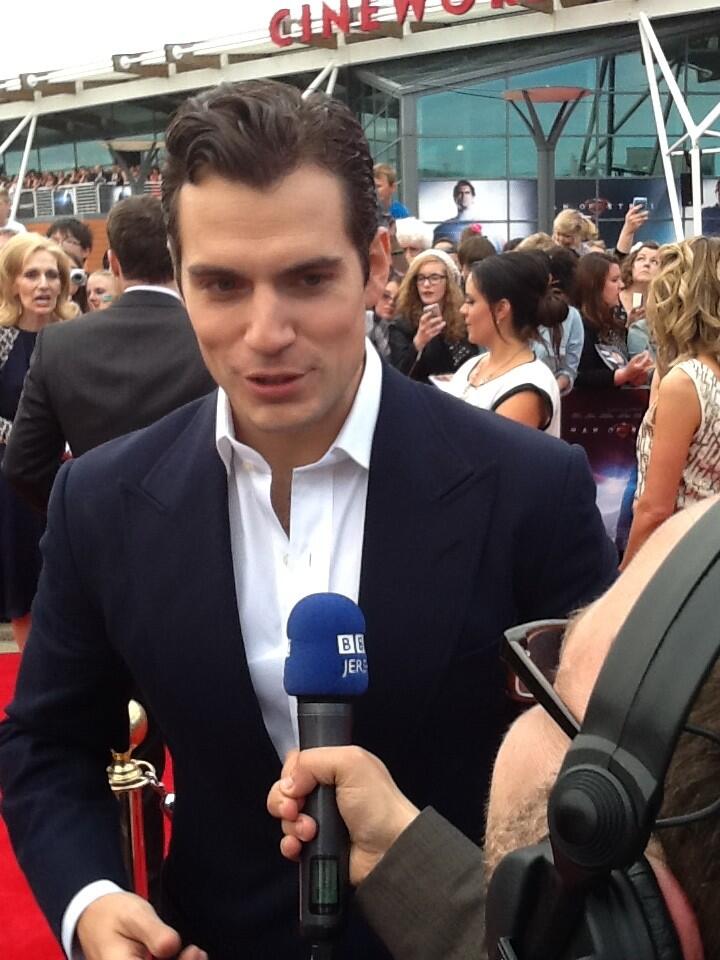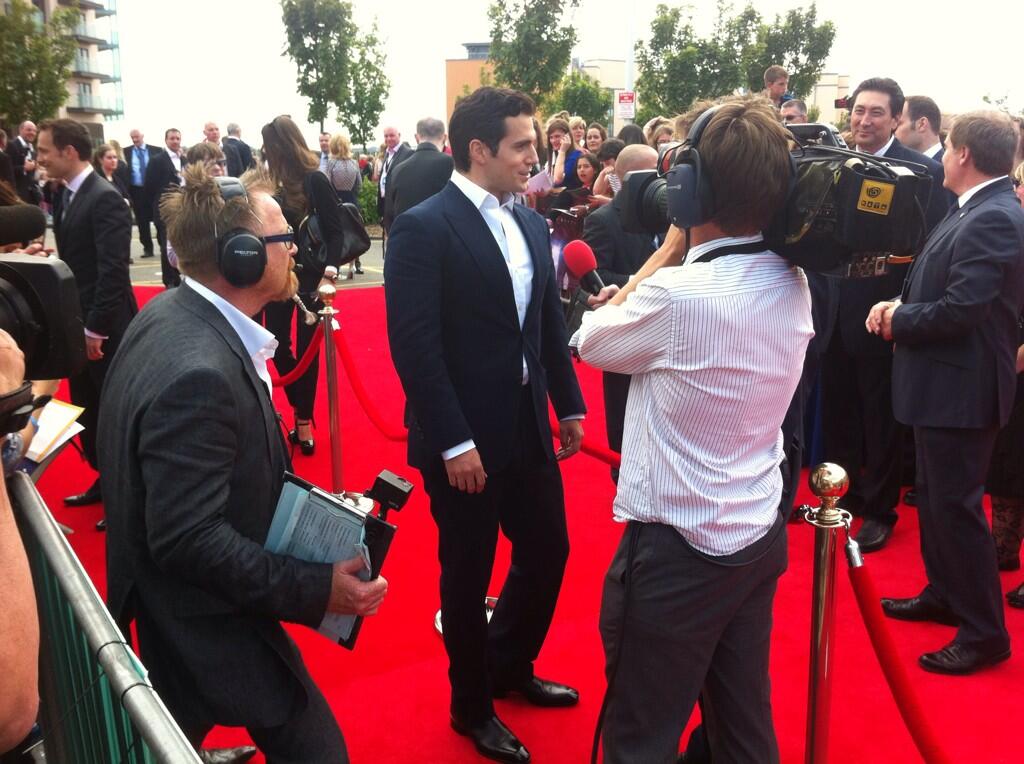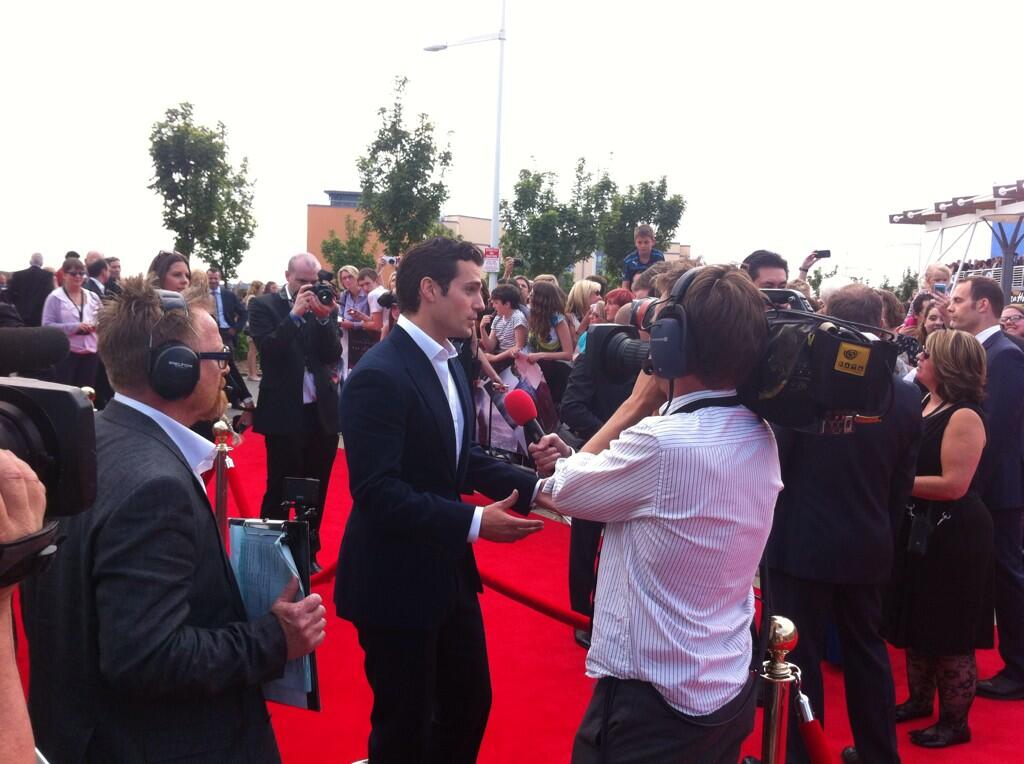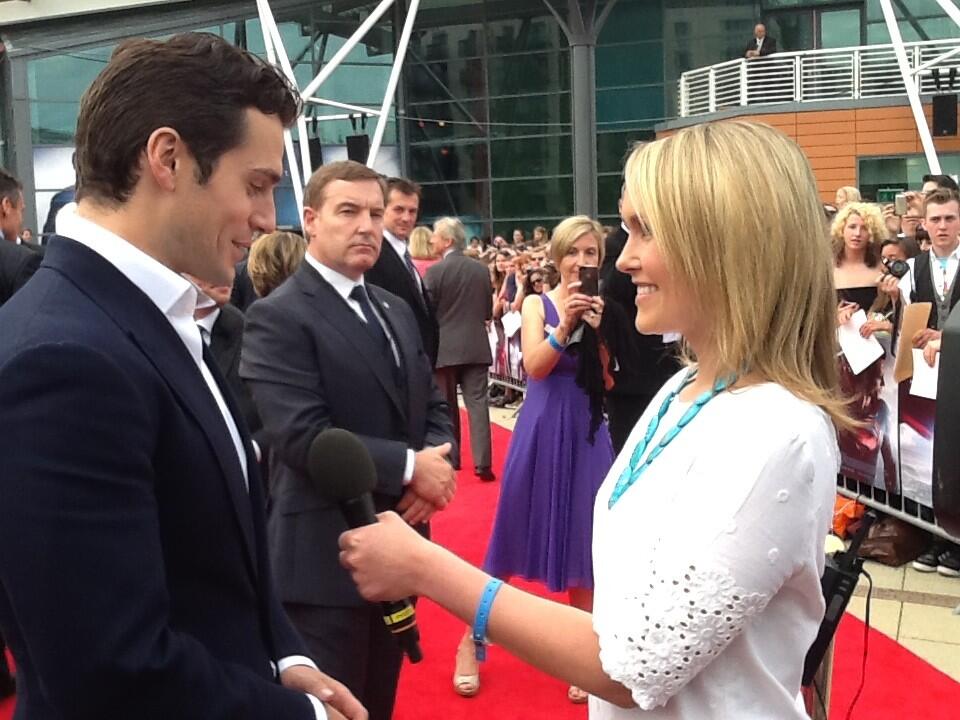 Hugging his brother
UTV:

He told reporters at the event: "It's incredibly important for me. I've been in New York, I've been in Mexico City, I've been in London and arriving here and seeing all of this has really brought it home to me how special this is and how big of an event (it is).

"It's kind of fun to be back here at the end of a very long journey, or the start of a new part of my journey, all thanks to Jersey.
Russell talks about Henry as well
With his family
@MeganUnwin:
Can't believe man of steel is premiering in Jersey with Henry Cavill and Russell Crowe. Unbelievable how far a jersey man can go. :)
Alice Harvey
shared this great black and white pic (thanks!)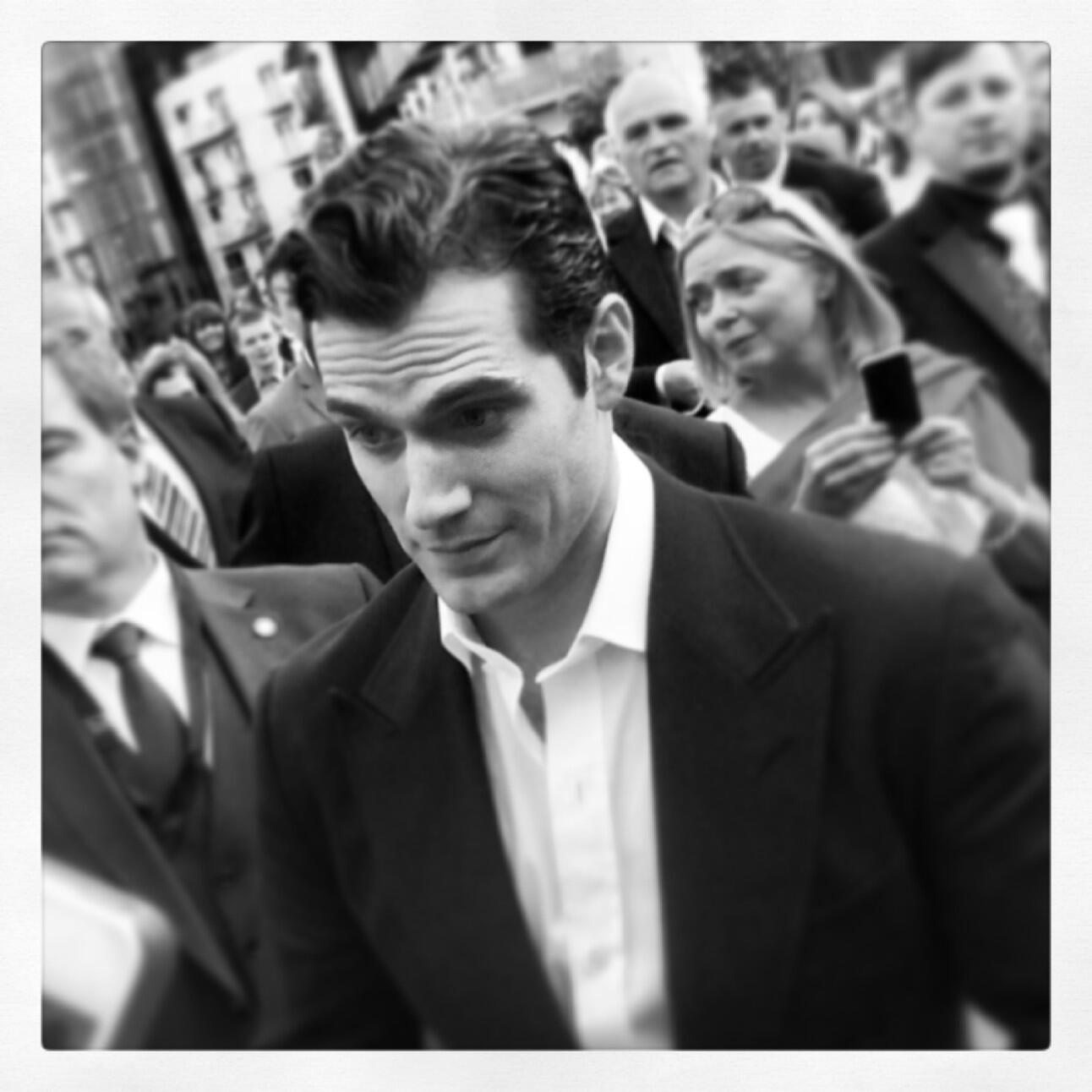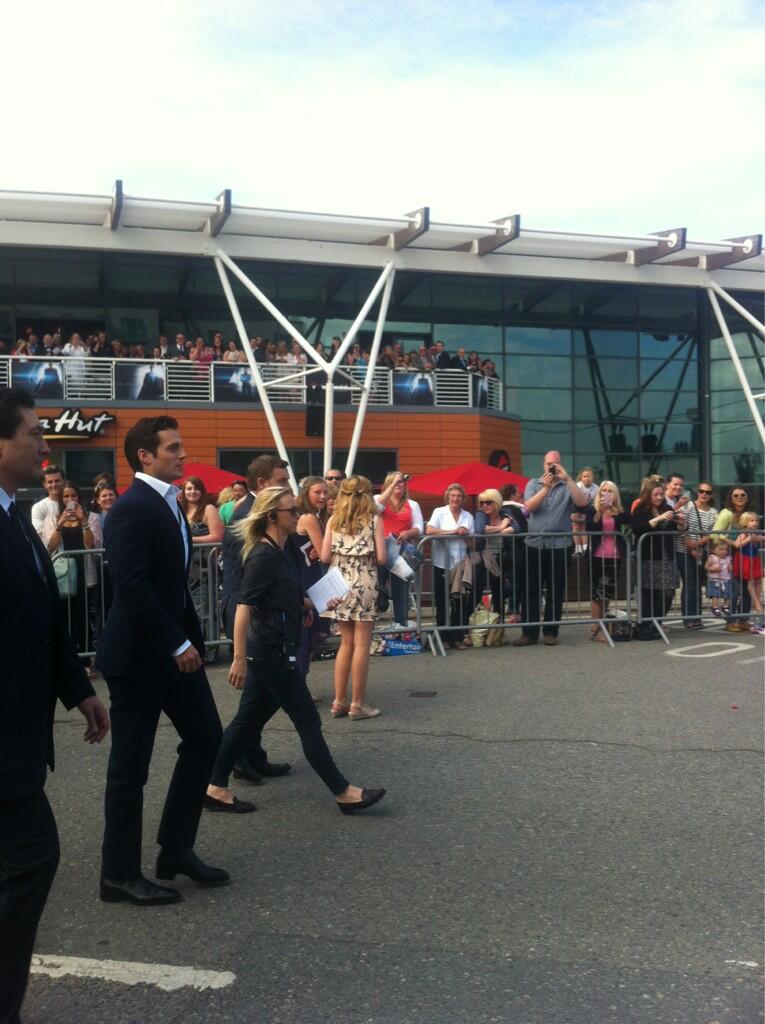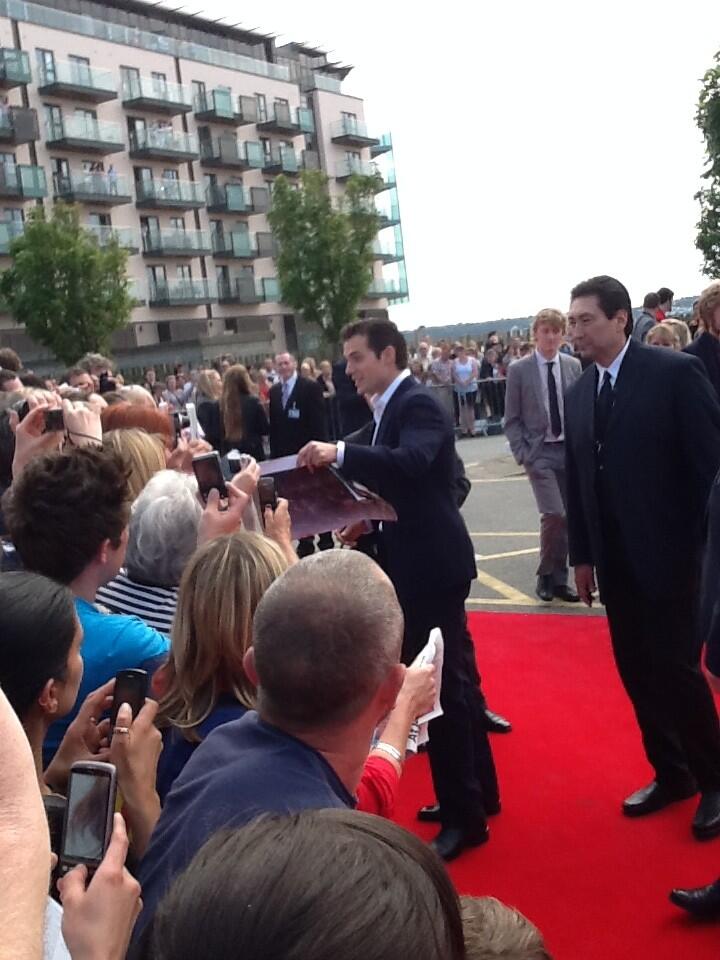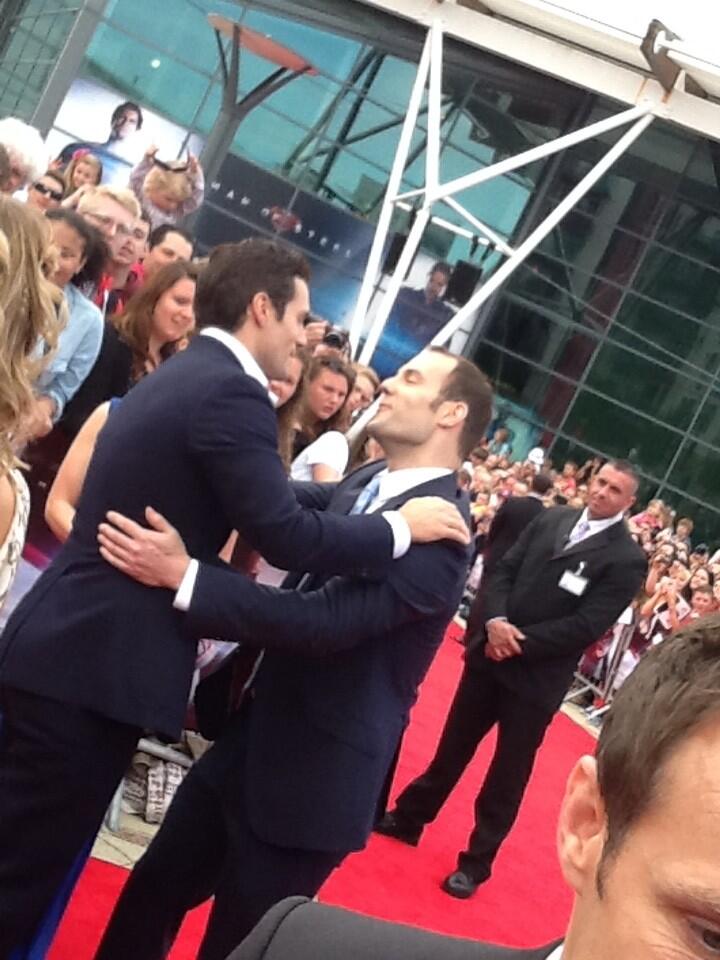 Henry Cavill embraces his brother on the red carpet #manofsteel
Photos: Andrew Ellis -
see the rest with Amy & Russell.
via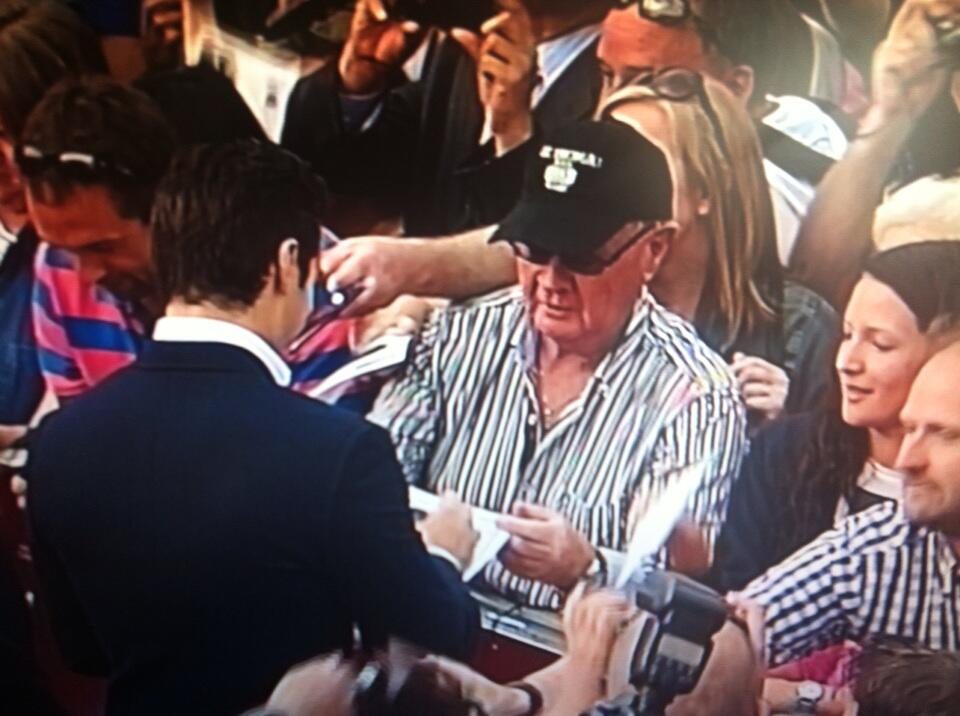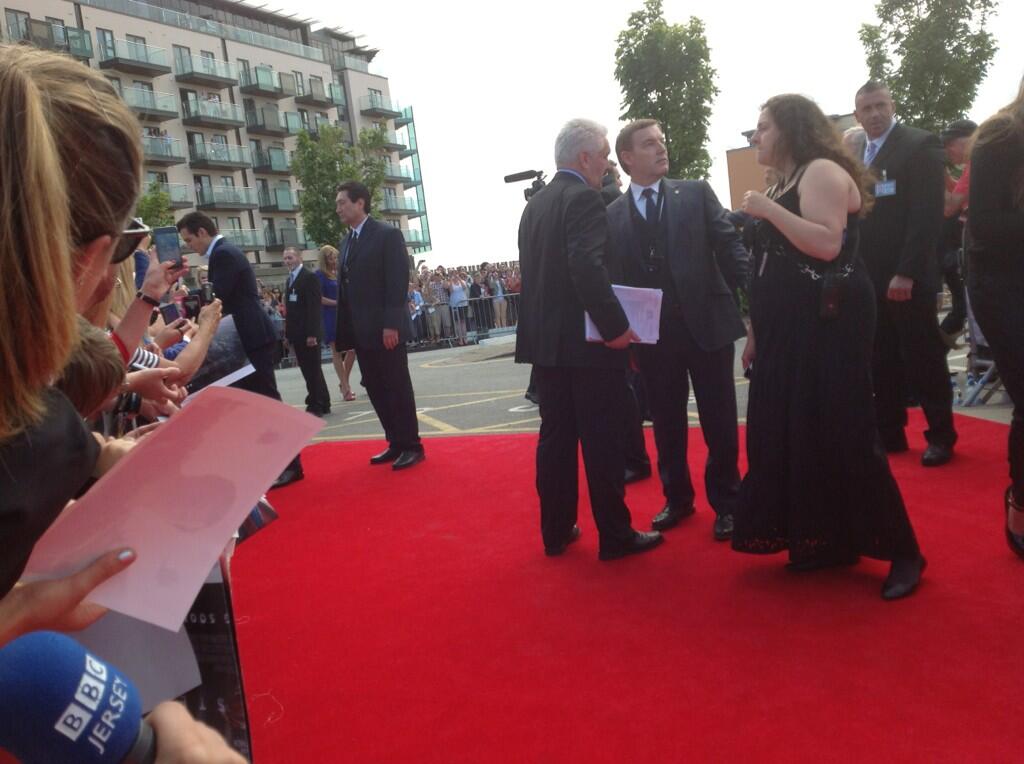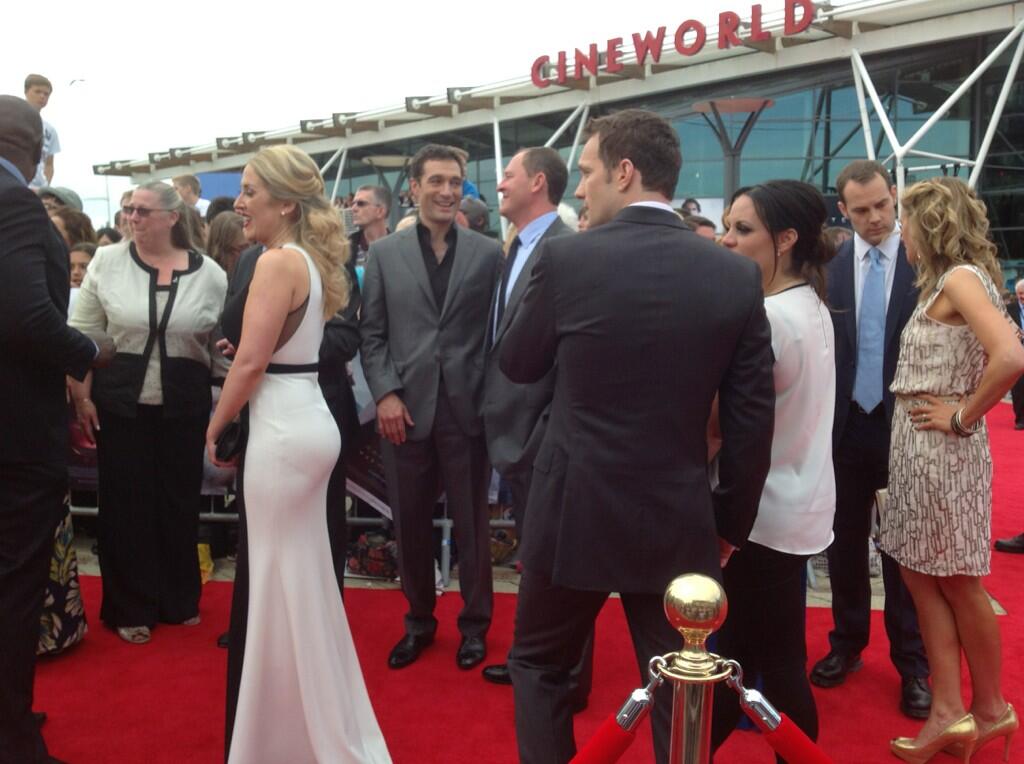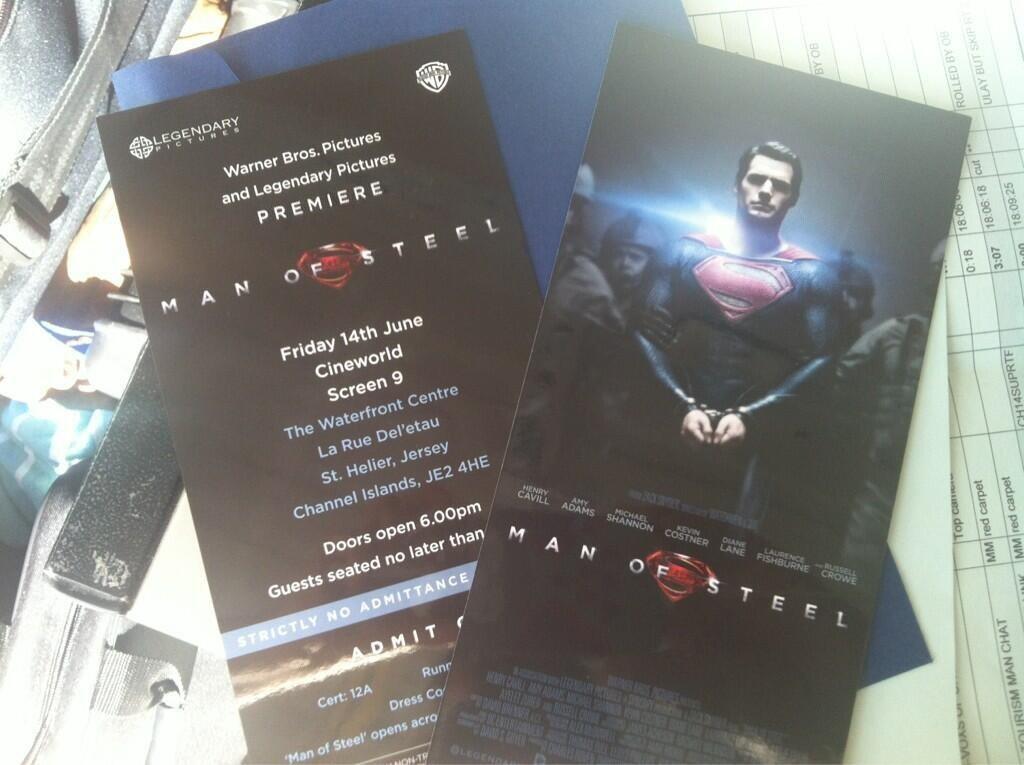 Henry's intro inside theater (big cheers for him).
via Peter Mac
And check out the cool 3D glasses the audience got (Thanks
Jersey Rugby
)
Henry signed for tons of fans (via
Alex Fearn
)
Click for larger size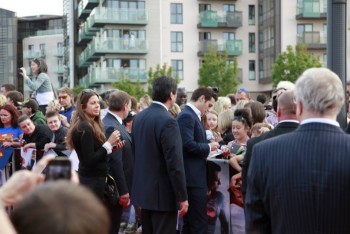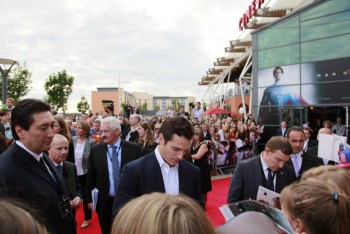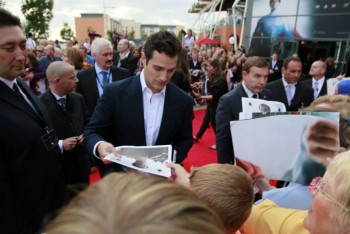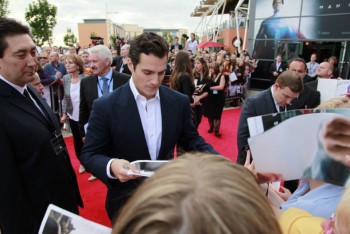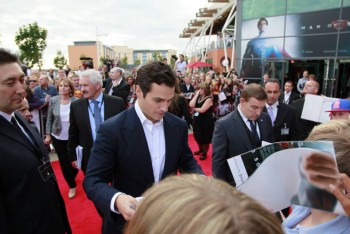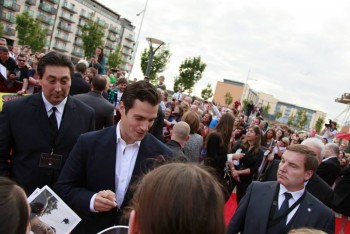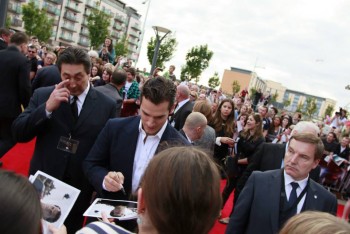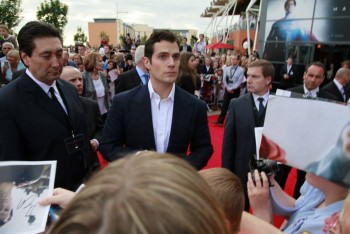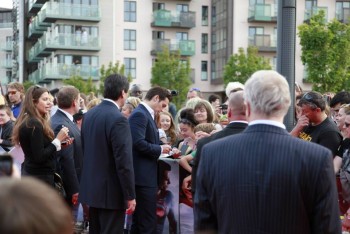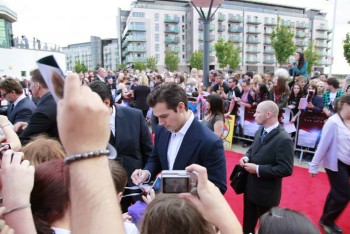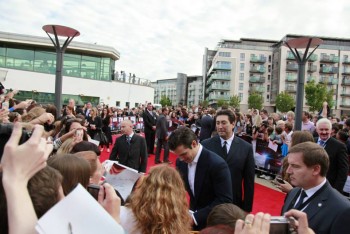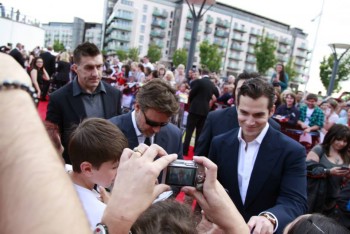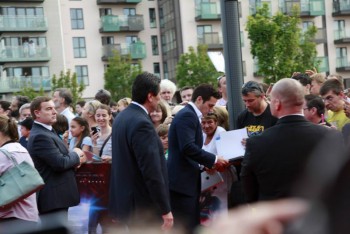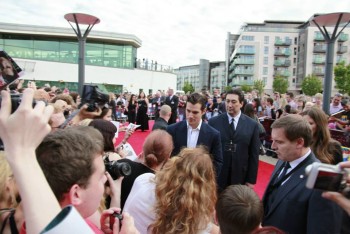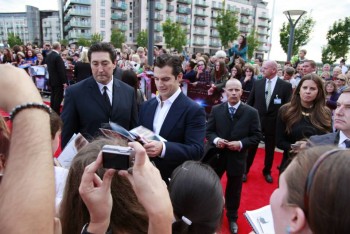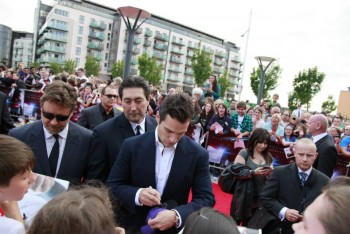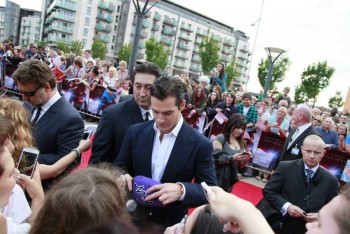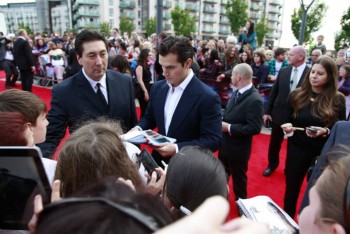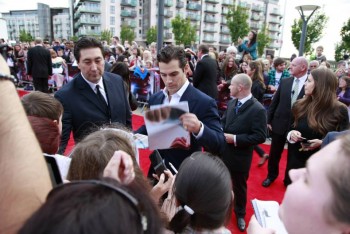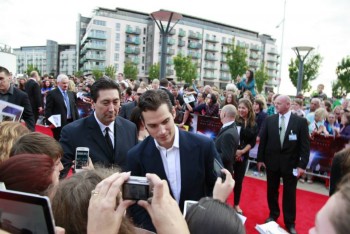 All over!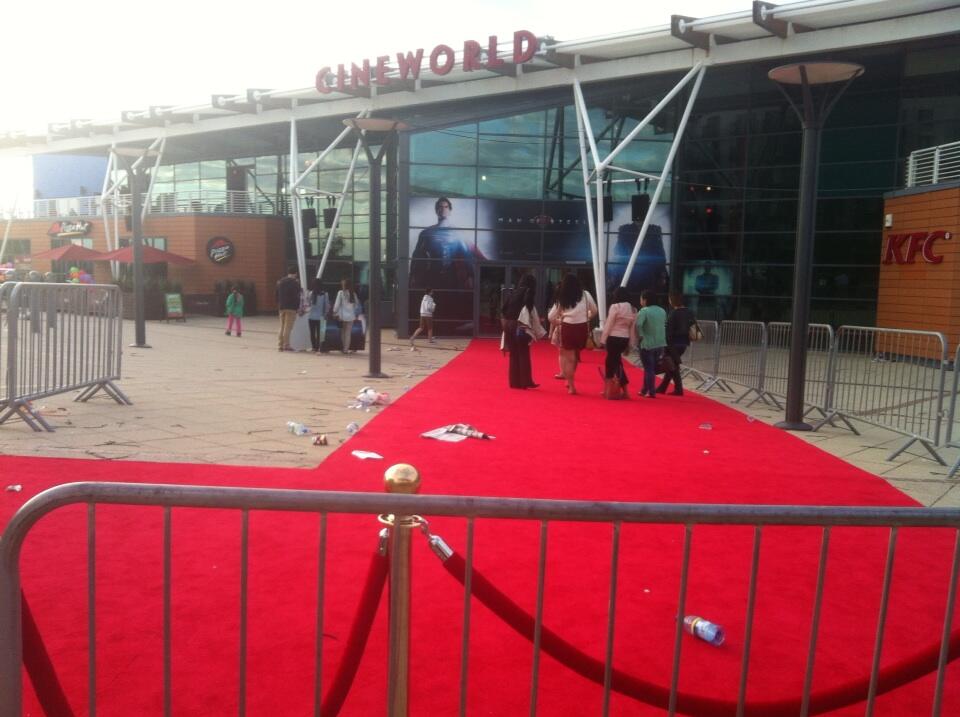 Photo sources linked by clicking on pics.
ITV/BBC/Andrew Ellis
(Thanks so much).
Henry is now headed to the
Taormina Film Festival
in Sicily, Italy
that will open with
Man of Steel
tomorrow. Stay tuned for updates as we get them!