the very serious #henryCavill finally breaks into a smile #manofSteel
No wonder we saw this tweet earlier from the Warner lot.

@McMillenSam

(..) Henry Cavill is looking mighty foxy today in his fitted white shirt. We all just ran to the window when he passed! #MOS
We would have done the same thing.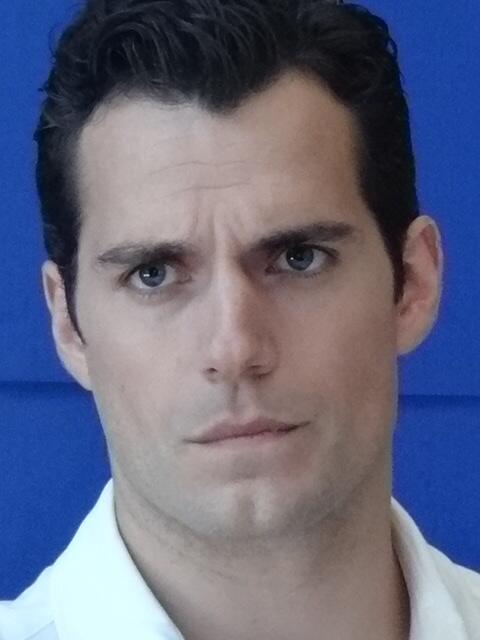 @MargaretGGG
: later shared another tweet with this pic:
blocked from talking @ManofSteel #henryCavill so here's another pic from yesterday Doesn't he LOOK like #Superman?
Don't miss
all the interviews
from the
Man of Steel
junket that we have so far. Can't wait to see the ones Henry did today!